To become a certified bookkeeper, an individual must successfully finish a three-month-long authorized bookkeeping course. The course is available online or in a conventional college or university setting. Numerous institutions offer online courses in order to become a certified bookkeeper.
To operate as a certified bookkeeper, you must have a working understanding of fundamental accounting principles, such as:
Petty Cash
Journal Entries
Bank Reconciliation
Income Statement Analysis
Balance Sheet Review
Discrepancy Removal
Internal Control Problems
Certified Bookkeeper Characteristics
Patience
Strong Computer Skills
Attention to Detail
Excellent Typing Skills
The Ability to Multitask
Effective Communication
The Ability to Manage Multiple Tasks
Flexibility to Adapt to Changing Situations
Passion for the Bookkeeping Profession
Because a bookkeeper is constantly on call, he or she must be able to maintain timeliness and prevent documentation mistakes.
As a certified bookkeeper, you must be familiar with payroll and tax laws. This involves comprehending and adhering to the numerous laws governing the filing of tax returns. You must also stay current on any changes to payroll laws and educate yourself on the newest tax preparation standards and processes. It is critical that you pass the CPA test and get CPA certification. By passing the appropriate certification test, you may improve your accounting abilities and boost your chances of finding work in this area.
The CBP is the highest level of certification available to bookkeepers who provide accounting services to small companies and charitable organizations. The license allows you to use the abbreviation "CPB" after your name and demonstrates to customers that you possess accounting knowledge, competence, experience, and ethics.
Nationally recognized licenses provide the following benefits:
Differentiate yourself
Establish credibility
Validate your accounting knowledge
Demonstrate proficiency in accounting
Confirm previous accounting experience
Confirm ethical behavior
Getting Certified as a Bookkeeper
Currently, there are many alternatives for obtaining a bookkeeper certification or pursuing other bookkeeping-related certifications:
Association of Professional Bookkeepers in the United States of America (AIPB)
Association of Certified Public Bookkeepers in the United States of America (NACPB)
Programs at colleges and universities
Certification for accounting software
Both the AIPB and the NACPB provide accounting certification, which is awarded upon completion of a series of criteria, including passing an examination. After meeting these criteria, the AIPB and NACPB award the designations Certified Bookkeeper (CB) and Certified Public Bookkeeper (CPB), respectively.
Numerous schools and universities offer bookkeeping specialty programs that typically consist of a few courses and result in a bookkeeper certification, but these programs do not result in any titles. Additionally, bookkeepers may benefit from advancing their careers by obtaining certification in the usage of certain accounting software. Certification in the use of accounting software may help a bookkeeper differentiate himself or herself and create new employment possibilities.
Training for Certified Bookkeepers Online
To obtain the AIPB Certified Bookkeeper title, you must pass the AIPB certification test and demonstrate at least two years of full-time or 3,000 hours of part-time bookkeeping experience. You have one year from the date of purchase to take and pass the exam in its entirety. If you do not pass a section of the exam, you may purchase a retake.
Accounting made easy, for FREE!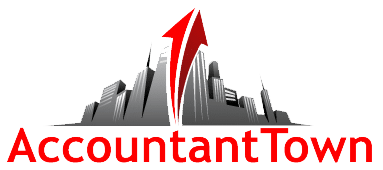 Access the contact form and send us your feedback, questions, etc. We are always welcome to help someone out. You can also contact us if you wish to submit your writing, cartoons, jokes, etc. and we will consider posting them to share with the world! The Facebook and LinkedIn groups are also good areas to find people interested in accounting like yourself, don't hesitate to join as everyone of all levels are welcome to become part of the community.
Are You Ready to Take Your Accounting Skills to the Next Level on the Information Highway?