What does the CPA Exam Cost?
Your CPA Exam cost may vary depending on the year you take the test. The cost of these examinations can change each year so, if you decide to take the examination one year after another, you may not pay the exact same price.
Your application cost depends on what state you apply to and what the requirements are. Candidate costs vary from one state to another. Some states require very little money for their application fee, while others are more expensive. In addition to the application fee, you may also want to pay for exam preparation materials. These include practice tests, study guides, CD or video lectures, and other materials.
Prior to starting the application procedure, it is essential that you know what you will need to do so. The candidate will still be required to pay the entire CPA Exam cost only if they sign up to take every part of the exam. A single application can allow you to schedule all four parts of the CPA exam, but you usually do not pay to take each test until you schedule a date to do so. However, you have a limited time to complete all four tests after applying for permission to take the exam. Therefore, starting the CPA Exam application process involves knowing what you're getting into and being prepared to work your way through all test sections in a timely manner.
CPA Exam Application
The CPA Exam has 3 major fees:
Registration Cost
Examination Fees (for All 4 Sections)
Application Fee
As part of the application process for the CPA Exam, test takers must pay an application fee to the board of accountancy in their state. According to the state where you apply to take the exam, application fees range from $10 to $200. Most states charge an application fee between $100 and $200, with an average of $130.
Registration Cost
The fee for taking a CPA exam area is added to your application fee. Similar to the application fee, enrollment fees vary by state. Different states offer different prices based on how many CPA Exam sections you enroll in at one time.
Massachusetts, for example, uses tiers of pricing for registration fees similar to this:
One section: $117
Two areas: $137
Three areas: $157
Four areas: $177
Due to this pricing model, enrollment costs vary significantly by state and also by candidate. A typical candidate is likely to spend around $300 on registration fees, though they could spend much more in a state that works differently than Massachusetts.
Examination Fees
The fee for the actual examination is separate from the other fees, and the cost is paid per test. The actual testing centers are who charge this fee, specifically Prometric, who is in charge of proctoring the CPA exams. Currently, each test costs $226.15, though that can change.
Accounting made easy, for FREE!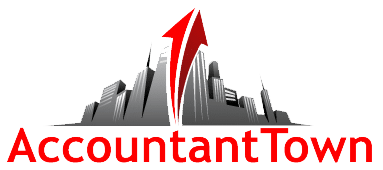 Are You Ready to Take Your Accounting Skills to the Next Level on the Information Highway?