Accountant Town Resources Guide
Here you will find some of the most important resources that makes being an accountant fun and exciting.
Accounting can be pretty fun and who wouldn't want to learn all sorts of fun and quirky facts about it? Use these facts and jokes in your public speaking events to make them more fun and entertaining for the crowd!
Famous Accountants – Learn about past and present accountants in various fields. These are recognizable names and some may surprise you, while others you may find fun surprising facts about.
Funny Accounting Pictures – These great pictures are always good for spicing up PowerPoint presentations or just to have a good laugh about.
Accountant Comic Strip – A great comic strip about accountants, by accountants.  This one will split your side for sure!
Accountant Jokes – A great collection of the funniest jokes about accountants around!
Accountants in Movies – Society learns about professions partly through the entertainment they watch.  Learn what the top accounting movies are.
Accounting can be such a serious profession that every now and then we all have to let loose and have a laugh about it. After all, having fun doing something plants the seeds to learning more about a subject.
Accounting made easy, for FREE!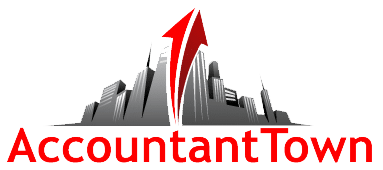 Access the contact form and send us your feedback, questions, etc. We are always welcome to help someone out. You can also contact us if you wish to submit your writing, cartoons, jokes, etc. and we will consider posting them to share with the world! The Facebook and LinkedIn groups are also good areas to find people interested in accounting like yourself, don't hesitate to join as everyone of all levels are welcome to become part of the community.
Are You Ready to Take Your Accounting Skills to the Next Level on the Information Highway?