Cost Accounting Principles
Cost accounting is an important element of accounting that seeks to reduce the cost of goods or services through various means. This system of accounting is a form of managerial accounting that is used internally within an organization, therefore comparability to other companies is not necessary.
The financial data used in cost accounting can aid decision making, improve performance, and significantly reduce costs regardless of the type of organization that is using it – although it is commonly thought of as a school of accounting used in manufacturing. Improved performance from decreased cost, or improved profit is an important element in business as well, therefore cost accounting is a strong competitive advantage for management of a company.
What is Cost Accounting?
Functions of Cost Accounting
Concept of Cost
Elements of Cost in Cost Accounting
Types of Costs in Cost Accounting
Interest Cost
Allocating Indirect Expense
Wage Systems
Material and Labor
Compiling Cost Data
Costs by Financial Statement Classification
Cost Systems & Methods in Cost Accounting
Creating a Cost System
Estimating Cost System
Departmental Cost System
Special Order System – Productive Labor Method
Special Order System – Process Method
Employee Time Reports
Product System – Productive Labor Method
Product System – Machine Method
The origins of cost accounting started in the Industrial Revolution and was employed by management to monitor fixed and variable costs in the factories which were so prevalent at the time. There are many principles to cost accounting that maximize the efficiency of a business and its production capacity. These can be highly useful in a business to reduce the cost of production. The examples given are mostly manufacturing related, however it is noted that these principles can be applied to several different, abstract types of business fundamentals.
Accounting made easy, for FREE!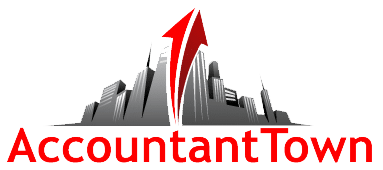 Access the contact form and send us your feedback, questions, etc. We are always welcome to help someone out. You can also contact us if you wish to submit your writing, cartoons, jokes, etc. and we will consider posting them to share with the world! The Facebook and LinkedIn groups are also good areas to find people interested in accounting like yourself, don't hesitate to join as everyone of all levels are welcome to become part of the community.
Are You Ready to Take Your Accounting Skills to the Next Level on the Information Highway?