Certified Financial Planner Certification Guide
People can seek financial planning assistance from a Certified Financial Planner. There may be a range of requirements including financial planning, retirement planning, insurance, and education. A CFP is obligated to act as a fiduciary for your assets, which means they will make choices that are in your best interest.
CFPs are comprehensive, especially in comparison to financial advisers. CFPs often begin by analyzing your existing financial situation including any cash, assets, investments, or real estate, in order to determine your net worth. Additionally, they examine your obligations, such as mortgages or school loans.
The Role of a Certified Financial Planner
CFPs can assist you in developing and maintaining a financial plan. A CFP may begin by assessing your financial objectives and reviewing your existing financial position and risk tolerance. Additionally, a CFP may assist you on anything from selecting particular assets to preparing for a down payment on a house and retirement planning.
CFP certification is sought by many individuals. They may choose this certification because it is one of the most lucrative professions available in the United States. Others want to be a CFP because it provides them with a feeling of accomplishment in knowing they have helped others. Some of these applicants seek certification because of their experience in a specific field of finance such as investment banking, investments, macroeconomics, pensions, insurance, or venture capital. Candidates with this kind of financial background are often preferred by financial organizations and banks.
Obtaining the designation of Certified Financial Planner (CFP) does not require employment in a financial planning business or government agency. Apart from working as a private sector planner, you may work as a financial adviser for companies or other financial consulting organizations. When applying for this qualification, it is essential that you have four years of planning experience. Additionally, lawyers who specialize in estate planning may also gain the CFP certification. Attorneys are regarded to be professionals who have acquired expertise in a variety of fields, including estate and probate law.
Requirements to Become a Certified Financial Planner
There are many reasons why it is difficult to become a CFP. Providing financial guidance to people is an important task. It usually takes 18 to 24 months to become a CFP, and an undergraduate degree should cost at least $4,000 (if you already have one).
Here are the other requirements:
Education requirements must be met.


A bachelor's degree or higher is required by the CFP Board as well as specific coursework on financial planning. To receive a bachelor's degree, applicants have up to five years after passing the exam.

Obtain a passing score on the exam.


There are 170 multiple-choice questions to be answered in six hours. According to the CFP Board, 67% of first-time test-takers passed the exam in 2019.

Obtain professional experience.


CFP candidates must complete either 6,000 hours of professional experience related to financial planning or 4,000 hours of apprenticeship that meet additional requirements in order to meet the experience requirement. The hours must be completed either within 10 years before taking the exam or within five years after passing it.

Maintain an ethical standard.


Signing the Ethics Declaration, in which you commit to acting as a fiduciary for your clients and passing a background check are the last steps to becoming a CFP.
Why become a Certified Financial Planner
The CFP accreditation is internationally recognized as the gold standard for financial planners. It will give you the skills you need to build trust and assist consumers in an increasingly complex advice environment.
CFP provides individuals with the following skills:
An organized and repeatable system of preparing financial statements
Enables you to provide a pure financial preparation proposition consistently for each customer
Enables you to easily evidence decisions that will help in reducing your compliance danger
Increased client confidence that you can help them meet their objectives
Improved relationships with customers that will ultimately result in customer recommendations
There are a number of methods to become a certified financial planner. You can begin your career as a Certified Financial Planner with a CFP designation from among the accredited universities or colleges or you can get a short-term Certified Financial Planner (CFP) certification from an authorized institute. If you prefer, you can also gain your CFP designation online through an online training program. No matter which method you choose, there are more job opportunities for individuals with a CFP qualification than without one.
Accounting made easy, for FREE!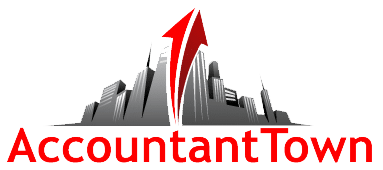 Access the contact form and send us your feedback, questions, etc. We are always welcome to help someone out. You can also contact us if you wish to submit your writing, cartoons, jokes, etc. and we will consider posting them to share with the world! The Facebook and LinkedIn groups are also good areas to find people interested in accounting like yourself, don't hesitate to join as everyone of all levels are welcome to become part of the community.
Are You Ready to Take Your Accounting Skills to the Next Level on the Information Highway?