What is a Certified Government Financial Manager (CGFM)?
The Association of Government Accountants (AGA) offers a certification for Certified Government Financial Managers (CGFM). This is the national requirement of financial ethics and proficiency by which managers who work in government finance are measured. Government financial supervisors earn the CGFM designation in order to engender higher confidence on the job, better understanding of government accounting processes, and enhanced job marketability through innovative experience and understanding.
CGFM is a highly regarded credential that recognizes the specialized understanding and experience needed to be an efficient government financial manager. Being a CGFM allows you to expand your career chances and distinguishes you from others in your field.
To become a Certified Government Financial Manager (CGFM), you must take and pass the Certified Government Financial Manager certification test. There are several institutions that offer this exam including colleges, expert companies, online learning courses, etc.
Certified government financial managers often have the opportunity to start their professional development in government with an internship in the federal government. In addition to gaining valuable experience in government, these individuals will learn the correct methods of bookkeeping and accounting. Through internships, applicants can gain insight into the day-to-day operations of government accounting, auditing, financial reporting, etc. The skills required for this position include budgeting, financial management, and cost management.
A CGFM certification is not only fulfilling but can also provide much better opportunities in your professional life. Having this credential reveals to potential employers that you are devoted to your work and have a dedication to principles. It also demonstrates your obligation to maintain ethics in all areas of your work. Your increased understanding will show potential employers that you know the importance of budgeting and financial management and all the vital skills that add to excellent supervisory decision making and accountable civil service.
Why Become a Certified Government Financial Manager?
Working for a federal, state, or local government department as a financial manager resembles working for a private business or non-profit, except that these companies deal with public funds and should therefore be held to top-level standards of conduct.
You might work for the:
Federal Government
Military
Public Schools
Law Enforcement
City-level Department
These firms and others need their funds to be carefully handled so that they have the ability to purchase needed devices and pay their workers. Working for the government also implies that you'll work within a distinct task role, following clear expectations from your supervisors in order to accomplish effective government action.
Job Opportunities for Certified Government Financial Manager
The Securities and Exchange Commission (SEC)
The Federal Bureau of Investigation (FBI)
The United States Government Responsibility Office (GAO)
The United States military (all branches) also needs experts in accounting and finance to help them handle their different financial matters and ensure public responsibility.
If you become a certified government financial manager, you will hold a highly respected certification with complex requirements such as:
Code of Principles
Unique Knowledge That Allows You to Gain Professional-level Experience
Supervision of Staff Members and Other Financial Specialists
Preparing Financial Records
Evaluating Reporting Systems
Evaluating Financing Reports
Preserving Internal Controls
Possibly Reporting Internal Issues
Responding to Concerns from Officials on Technical Topics
When you've graduated and passed your accreditation exams, you can, naturally, expect to work for a government department; this may be local, state, or federal. For example, you may work for the General Solutions Administration (GSA), the FBI, United States Department of the Treasury, IRS, the United States Government Accountability Office (GAO), etc. State and local governments may also hire you to handle regional income generation or to conduct compliance audits and federal investigations of state and regional governments.
Accounting made easy, for FREE!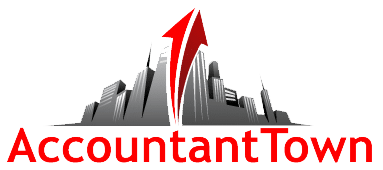 Access the contact form and send us your feedback, questions, etc. We are always welcome to help someone out. You can also contact us if you wish to submit your writing, cartoons, jokes, etc. and we will consider posting them to share with the world! The Facebook and LinkedIn groups are also good areas to find people interested in accounting like yourself, don't hesitate to join as everyone of all levels are welcome to become part of the community.
Are You Ready to Take Your Accounting Skills to the Next Level on the Information Highway?