What Certified Public Accountant Certifications are Available?
A certified public accountant (CPA) is a professional certification awarded to qualified accountants. Each state's Board of Accountancy issues the CPA license. The American Institute of Certified Public Accountants (AICPA) offers tools to assist with the license application process. The CPA qualification contributes to the enforcement of professional standards in the accounting profession.
There are two primary motivations for pursuing certification as a public accountant.
First, you will get a knowledge of your legal obligations surrounding money, including comprehending long-term company taxes, managing payroll, calculating business expenditures and earnings, and resolving legal disputes with other companies, clients, and government agencies.
Second, as an accountant, you will be allowed to defend your client (or other companies) in court disputes involving their finances and company taxes.
CPAs may pursue a variety of careers
Public Accounting (working for an accounting firm)
Corporate Accounting (working inside a business)
Government Service
CPAs may also advance to leadership roles such as controllers or chief financial officers (CFOs). The CPA license serves as the basis for all accounting job possibilities.
Keep the three E's in mind while obtaining your license:
Education
Examination
Experience
CPAs may qualify for the following benefits.
A higher salary

Salaries of certified public accountants are typically higher than those of non-certified workers. Most CPAs receive enough salary increase to cover all costs associated with their licensure in less than a year.

Additional Job Openings

Certified public accountants are required by most top accounting companies. Upon passing the certification exam and gaining licensure in your state, you can apply for a variety of jobs that match your education and experience.

Job Security

Layoffs are common during economic recessions, especially for professionals with less training and experience, but those with this certification are unlikely to be included in layoffs.

Creditability

The average CPA has a high level of ethics, education, and training.

Having a job abroad

Multinational corporations require certified public accountants. You can begin exploring international career options as soon as your license is granted.
What does a Certified Public Accountant do?
The roles of a certified public accountant (CPA) include:
Tax planning
Accounting
Government Audit Preparation
They can also assist their clients with financial planning and bookkeeping
What is the duration of becoming a CPA?
To become a Certified Public Accountant, it will take you a minimum of seven years as you will need to meet the minimum education and work experience requirements to be eligible to sit for the Certified Public Accountant exam. Meeting the education requirements typically takes a little over four years because you need a bachelor's degree with 150 college credits. You will also need at least two years of full-time work experience in the accounting industry to be granted your licensure.
Certified Public Accountants may work for large corporations, small businesses, non-profit organizations and in independent or group practices serving individuals and small, local groups and businesses.
Average salary of a Certified Public Accountant
Accounting professionals are usually full-time employees. A CPA's salary depends on their level of education, experience, geography, the company they work for, and their position. A certified public accountant earns an average salary of around $72,400 per year with a salary range between $20,000 and $156,000. A CPA's salary may also be affected by additional compensation, such as overtime pay.
Certified Public Accountant Exam Preparation
Accountants who wish to enter the field of accounting must pass the Certified Public Accounting exam. Practice tests can help you prepare well for this certification exam, since you are required to have excellent accounting knowledge and skills.
The following tips will help you succeed on your CPA exam:
Answer as many questions as you can on the practice test so you can get an idea of how much time you need to study for each section.

Having a clear idea of what the score will be will help you stay focused. You will not be penalized if you guess the wrong answer. You should guess wisely but be sure to check your guesses after answering the questions. Simply move forward and try again until you have answered all the questions correctly. The more attempts you make, the better chance you have of passing the actual test. Don't spend too much time trying one single attempt, since time will likely run out.

Keep your workbook ready at all times

It doesn't matter if you study during a lunch break or at night. The most important thing is that you always have access to the book needed to understand a particular topic. When learning tax laws, make sure you have your books handy whenever you take a break from studying.

Furthermore, you should never leave anything unfinished. In case you forget something while taking a short break, just return to your lessons and finish. Before moving on to another subject, review everything carefully when you return home. If you do this, you won't waste time later when you realize you didn't understand some important concepts the first time. You would be better off printing several pages that contain the key points you missed earlier and reading them carefully.

Manage your stress levels
While reading quizzes and reviewing past topics, take a deep breath. If you miss a few questions here and there, don't worry. Keep working without getting distracted. Do not think about previous questions, but only the current one. Instead of worrying about failing, think positive thoughts such as 'I'm going to do my very best." Negative thoughts can lead to stress and failure. Focus instead on the good things ahead, such as studying harder next time. You might even surprise yourself with how far you can push yourself with them.
Accounting made easy, for FREE!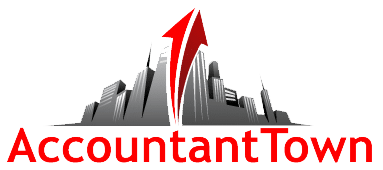 Access the contact form and send us your feedback, questions, etc. We are always welcome to help someone out. You can also contact us if you wish to submit your writing, cartoons, jokes, etc. and we will consider posting them to share with the world! The Facebook and LinkedIn groups are also good areas to find people interested in accounting like yourself, don't hesitate to join as everyone of all levels are welcome to become part of the community.
Are You Ready to Take Your Accounting Skills to the Next Level on the Information Highway?