Comparison of the Becker CPA Review vs Surgent CPA Review
Becker has plenty of clout behind its name, being the preferred CPA review of many top-level accounting firms. Additionally, all four major audit firms, also known as the "Big 4", attest to its accuracy. Surgent CPA Review, on the other hand, has developed a reputation for outstanding technology.
Be sure to compare both in order to make a decision which one will give you better results if you are planning to take the CPA exam soon. You should also make sure that you check out the guidelines for their sites, as this can make a huge difference in how you can make use of the programs and your eventual outcome. While these review examinations are different from each other, they both have one objective: to aid you in improving your efficiency and ability to pass the CPA exam.
Surgent CPA Review and Becker really do take different strategies toward CPA examination preparation. By applying some clever AI programming and algorithms, Surgent targets easy and effective ways to improve a student's score. Becker tests every possible CPA test topic by means of a solid approach and a great deal of research.
What is the main difference between Surgent and Becker CPA review programs?
The primary distinction between Surgent and Becker is that Surgent's study plan focuses on efficiency gains via adaptive innovation, while Becker offers extra interaction with a generally standard educational program.
Becker's Starter Package
This preparation package provides students with just enough information for their needs.
This includes:
Video Lessons
Techniques
Books
Additionally, material access is restricted with the Advantage course to 24 months. Becker charges around $2,400 for this product, making it a much more costly alternative then Surgent's base-level course. Nonetheless, you should keep in mind that Becker supplies a bit more than Surgent here, including print books as well as 12 practice examinations.
Surgent CPA Program
Surgent CPA offers three program options comparable to Becker. Becker, however, generally charges more for its prep packages.
Surgent offers three options:
Essentials Pass
Premier Pass
Ultimate Pass
The Essentials Pass offers some very basic study materials including video lessons, electronic books, and also accessibility to exercises for practice. There are no bonus functions with the Basics Pass; it's the no fuss bundle. Costing around $1,600, this program is $800 more affordable than the comparable Becker program.
Surgent vs. Becker Course Accessibility
The software application offered by Becker offers unlimited accessibility. They now provide student learners with the study materials they need consistently, even if their original access period was restricted. However, Becker is still suited to those who can grasp CPA test concepts fairly quickly.
Surgent offers a cash back guarantee if you don't pass the CPA, but Becker offers something called the Becker Assurance. If students fail the test after passing the training course, they can take the course again for free (though they will still have to pay for training course products). Both programs are committed to delivering a high-quality product that will prepare you for the CPA exam.
Accounting made easy, for FREE!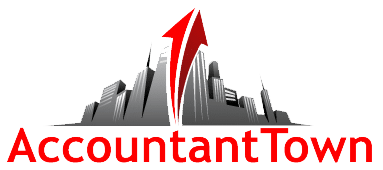 Access the contact form and send us your feedback, questions, etc. We are always welcome to help someone out. You can also contact us if you wish to submit your writing, cartoons, jokes, etc. and we will consider posting them to share with the world! The Facebook and LinkedIn groups are also good areas to find people interested in accounting like yourself, don't hesitate to join as everyone of all levels are welcome to become part of the community.
Are You Ready to Take Your Accounting Skills to the Next Level on the Information Highway?