Becker CPA Review vs Wiley CPA Review
Passing the Certified Public Accountant test doesn't only require you to use critical thinking, there are many subjects that you must know forward and backward if you expect to pass on your first try. For this reason and others, it's important to choose CPA preparation courses logically, especially when choosing among popular options such as Wiley vs. Becker.
In order to make your choice, you can look at CPA course comparisons and choose those with the attributes that are most important to you. You will also need to know your price range before you sign up for any of these study options because the costs can quickly add up, especially once you consider the CPA exam application costs as well. There are a number of Certified Public Accounting programs with similar attributes and functions, but how a course is written, filmed, or provided can do a lot to affect your decision. For instance, if you want to do most of your research on a mobile app or if you like browsing physical books, your best options will be different.
You may prefer short, basic videos or in-depth lectures. Both Wiley and Becker are regarded as thorough programs. These two are traditional CPA review programs that have been around for a long time. If these two have made your list and you're still undecided, keep reading.
Wiley CPA supplies an online, self-study, and online classroom style. You're offered a USB flash drive with each course so you can have access to all its materials offline along with DVD's of the video lectures. Wiley's virtual courses are a mix of pre-recorded lectures as well as live direction.
Wiley vs Becker Certified Public Accountant Examination Method Questions
The Wiley CPA program will include an excellent combination of TBS (Task-Based Simulations), MCQs (Multiple Choice Questions), and "True or False" questions just like you'll see in the actual CPA exam. Almost 20,000 practice questions are included in the total. Thus, Wiley offers a huge selection of material that should last you for a number of months of intense research.
Becker, however, includes just 9,200 multiple choice questions and 580 task-based simulations. Thus, Wiley outshines Becker in the field of practice questions.
Wiley Rates and Training Course Options
Like Becker, Wiley CPA Review offers three various program alternatives to choose from. The program offerings from the two firms differ when it concerns pricing, with Wiley CPA Review generally having somewhat more budget friendly cost points. Each of Wiley's three offerings supply differing levels of material, access to products, etc., with the three choices as follows:
Essentials Review Course
Pro Review Course
Platinum Evaluation Program
The Essentials Review Program is the bare essentials. In this bundle, there are no video lessons, live classes, or print materials. The package is a bare-bones, no-frills option for students who need basic help or professionals who need to brush up on the basics. This plan costs around $1,800.
The Pro and Platinum courses offered by Wiley are almost equivalent at the next level, and the only difference is that the Platinum plan includes access to Wiley's highly useful CPA 11th Hour Final Review Training Course.
The last testimonial session provides trainees with the opportunity to cram with some targeted video lessons and test techniques and practice tests in the final days before the real thing. They cost $2,200 and $2,500, respectively, putting a value of approximately $300 on the Certified Public Accountant 11th Hour Final Evaluation Program.
Becker Courses and Pricing
In comparison to Wiley CPA review, Becker provides three CPA review items.
Some of these are:
The Advantage Course is Becker's starter plan and uses video lessons and other products, however, it does not offer online course sessions and generally has fewer other options than the more pricey options. This training course is priced around $2,400, which is somewhat much more expensive than Wiley's similar plan. However, note that, unlike Wiley's essentials course offering, this package supplies video lessons.
Becker's other two course plans include everything in the lower-level plan, with both offering unlimited access, online scheduling options, and exam success coaches. The Pro program also offers flashcards, final review, additional questions bank, a 1-year CPE subscription, and up to five one-on-one tutoring sessions with a Becker Certified Public Accountant professional. These two courses cost $3,000 and $3,500, respectively. Ruling out promotions and coupons, which Becker does run frequently, the Becker offerings are usually more costly than Wiley's.
What are the main differences between Wiley and Becker CPA review courses?
Live classes are the main difference between Wiley and Becker CPA review courses. Becker offers 90+ hours of live online or in-person classes, while Wiley offers just 20 or so hours.
Accounting made easy, for FREE!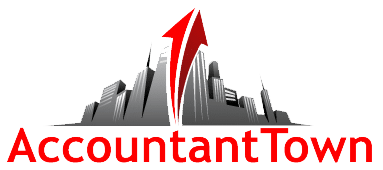 Access the contact form and send us your feedback, questions, etc. We are always welcome to help someone out. You can also contact us if you wish to submit your writing, cartoons, jokes, etc. and we will consider posting them to share with the world! The Facebook and LinkedIn groups are also good areas to find people interested in accounting like yourself, don't hesitate to join as everyone of all levels are welcome to become part of the community.
Are You Ready to Take Your Accounting Skills to the Next Level on the Information Highway?