Actuarial Accountant Careers Guide
When deciding on what type of a career path you wish to follow in the accounting field, one must compare the different opportunities.
Actuaries must possess a bachelor's degree in actuarial science, mathematics, statistics, or a technological area linked to actuarial science. Finance, microeconomics, macroeconomics, calculus, linear algebra, and computer science are all essential components of an ideal curriculum.
While enrolled in a bachelor's degree program, it's actually possible to pass the first few actuarial exams. A candidate who simultaneously pursues a degree and associate status can signal to potential employers that they possess unusual passion for actuarial work. An undergraduate education can take six to nine years to complete before earning associate status. The tests become more complex as they progress. Professionals recommend 100 hours of study time for every hour of test time.
By becoming an actuary, you can turn your passion for statistics and love for numbers into a rewarding and in-demand career. In order to minimize an organization's risk exposure to uncertainty, actuaries use their mathematics skills to assess the financial costs of uncertainty.
A variety of positions are available for actuaries, including:

Insurance Carriers
Banks
Investment Firms
Consulting Agencies
Actuaries are expected to play an increasingly important role in helping to price insurance products, predict policy claims, and respond to potential financial risks.
The minimum formal education requirement for employment and certification as an actuary is a bachelor's degree. Statistics, mathematics, or actuarial science are among the many fields of study that actuaries pursue.
Also, students should take courses in:

Computer Science
Writing
Communication and Public Speaking.
On average, full-time students earn their bachelor's degree in four years.
Statistical data, including financial, social, and demographic information, is used by actuaries to assess and manage future risks. By quantifying risk and uncertainty, they make data-driven recommendations to keep clients in good financial standing and minimize costs. Aside from the insurance industry, actuaries work with corporate clients, government entities, and financial institutions. Actuary accountants analyze risks using mathematics and financial theory. Their results are supported by charts, graphs, and reports created with the assistance of computers and specialized software.
Steps to Become an Actuary
As mentioned before, a career in actuarial science begins with a bachelor's degree. It's best to earn a degree as an actuarial science major or in a closely related field like statistics or business. Computer programming and mathematics are required courses. You will need specific courses and hard study to prepare for the challenging exams required to become an actuary.
Starting Your Actuary Career
As you progress toward the Associate level, you will need to complete more exams and courses. However, you can start with a few exams completed. At this level, some will choose to work as an actuarial analyst. But many employers offer compensation to employees who study for further exams, so those who are starting out can benefit from this standard industry benefit and succeed through certification.
Actuaries can also develop plans for individuals or large groups. It might be their responsibility to create a pension plan for a company to maximize return on investment.
What Are the Skills You Need to Be an Actuary?
1. Analytical
Analytical skills are essential to gathering and analyzing information.
2. Solving problems skills
In order to solve a problem, one must identify the underlying causes and develop effective solutions.
3. A mathematical field
A successful actuary must possess advanced mathematics skills, including calculus, statistics, and probability.
4. Technology and computers
Mathematical and statistical problems are solved using complex programs by actuaries.
5. Communication
An actuary must be able to translate complex information into layman's terms.
Careers in actuarial science are often featured in list of popular degrees due to their high job satisfaction rates and high salaries. Statistics consistently rank actuarial careers as one of the best jobs in our economy, and this trend is likely to continue as we become more dependent on data in more and more industries.
If you're ready to take your career to the next level, then actuarial accounting can help. Learning accounting skills through this program is one of the easiest and most affordable options available. You will be able to gain new skills as needed while applying the skills you have already acquired. Certainly, the most rewarding form of accounting that exists today is actuarial accounting.
Accounting made easy, for FREE!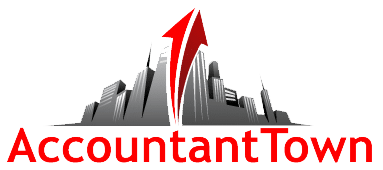 Access the contact form and send us your feedback, questions, etc. We are always welcome to help someone out. You can also contact us if you wish to submit your writing, cartoons, jokes, etc. and we will consider posting them to share with the world! The Facebook and LinkedIn groups are also good areas to find people interested in accounting like yourself, don't hesitate to join as everyone of all levels are welcome to become part of the community.
Are You Ready to Take Your Accounting Skills to the Next Level on the Information Highway?