Managerial Accountant Careers Guide
When deciding on what type of a career path you wish to follow in the accounting field, one must compare the different opportunities.
Management accounting, also known as managerial accounting or corporate accounting, encompasses all financial and accounting functions necessary to run a company. Managerial accountants control internal financial operations inside businesses and organizations, monitor expenses, sales, expenditures, and budgets, perform audits, analyze historical patterns and forecast future requirements, and help corporate executives with financial choices.
Managerial accountants are in charge of the assets and budgets of various companies. For entry-level jobs, they need at least a bachelor's degree. Qualification as a Certified Professional Accountant (CPA) is required, and further certification may improve their total earning potential.
While managerial accountants and financial accountants both offer important services to a company, there are significant distinctions between the two positions. Managerial accounting includes performing duties and generating reports that educate corporate leadership about financial choices affecting general business operations.
Education Requirements
Generally if you consider any accounting based job the minimum prerequisite would have to be a bachelor's degree in the field of accounting sciences. So obviously even in this field of managerial accounting the minimum prerequisite for a candidate would have to be a bachelors degree in the fields discussed above. It is beneficial and also very necessary in some cases to have a master's degree in the field of accounting because the high position jobs and the well paying jobs are usually given to the ones who hold the highest levels of education. Advanced level of education such as the MBA may be necessary as a managerial accountant. Most employers of management accountants need at the very least a bachelor's degree, and often a master's degree. As is the case with many professions, a graduate degree is not required for practice but may benefit the accounting practitioner seeking specialization.
Accounting Bachelor's Degree
Baccalaureate accounting degrees come in a variety of flavors; the two most prevalent are the Bachelor of Science in Business Administration (BSBA) and the Bachelor of Science in Accounting. While the names of the degrees may vary, the basics of the programs are generally identical. Students will study business, accounting, and economics. The first two years of these four-year programs will be devoted to general education, while the junior and senior years will be devoted to business administration and specialist accounting.
Accounting Master's
Master of Accounting (MAcc) degrees accounted for 81% of all graduate degrees granted in the discipline in 2012, according to the American Institute of Certified Public Accountants (AICPA). These two-year programs are often focused on a particular field of accounting.
A prospective management accountant may anticipate enrolling in graduate courses such as the following:
Corporate Financial Reporting
Optimal Management of Company Performance
Exploration and Analysis of Data
The Ethical and Legal Context
Administration and Negotiation
Training and Education
The majority of managerial accountants get their first degrees in accounting, business administration, economics, or finance. While all of these degree programs provide students with information they can use immediately on the job, aspiring management accountants seek out as many accounting electives as possible while choosing non-accounting business majors. These courses provide students with the ability to comprehend and report accounting and financial data in industry-standard formats.
Course subjects in non-accounting business emphasis areas such as business administration, finance, and economics assist students in honing their critical thinking and problem-solving abilities via exposure to a variety of professional viewpoints. Due to the fact that many managerial accountant roles do not need applicants to have a certified public accounting license, competition for these positions is often fierce. Some management accountants return to school later in life to obtain higher degrees such as a Master of Business Administration or a Master of Accountancy.
Job Responsibilities and Duties of a Managerial Accountant
The main responsibility of a managerial accountant would have to be maintaining the financial goals of an organization and monitoring how efficiently it is carried out. To be successful, an accountant in this field would have to analyze and interpret the spending and transactions effectively and hatch a good plan to find profit for this client. An ideal employee in a managerial accountant role would increase the profit without diminishing the quality of the product by just cost-cutting where it is necessary. Cost efficiency of a company is the sole most important matter which a managerial accountant works towards. The main duties of a managerial accountant would have to be to evaluate, plan and execute all the operations of the business on a strict strategic budget.
Certifications
Certifications, including the CPA or CMA are also beneficial in obtaining jobs. Along with this, some companies might also ask the candidate to possess prerequisite knowledge in the field of technology, law and computers. Mainly computer knowledge is stressed because all the applications of the daily life regarding accountancy have some slipped into the world of computers for help and it is very important that computer knowledge be present for a managerial accountant.
Another method for managerial accountants to differentiate themselves in the job market is to earn certifications related to their work and the sectors they serve. For instance, many management accountants obtain the Certified Management Accountant certificate, while others who work with government agencies may pursue certification programs in Certified Government Financial Management or Acquisition Program Management.
Accounting made easy, for FREE!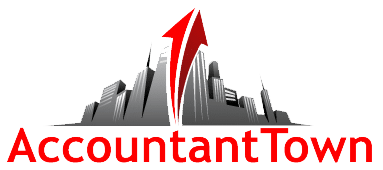 Access the contact form and send us your feedback, questions, etc. We are always welcome to help someone out. You can also contact us if you wish to submit your writing, cartoons, jokes, etc. and we will consider posting them to share with the world! The Facebook and LinkedIn groups are also good areas to find people interested in accounting like yourself, don't hesitate to join as everyone of all levels are welcome to become part of the community.
Are You Ready to Take Your Accounting Skills to the Next Level on the Information Highway?