ASC 820 aka SFAS 157 Fair Value
Accounting Standards Codification 820, also known as ASC 820 as well as Statement on Financial Accounting Standards 157 (better known as SFAS 157) discusses Fair Value measurements for financial accounting.
These are both references to the exact same pronouncement, however the codification is an attempt to bring all of the various standards under one umbrella for easy referencing and maintaining the most up to date records.  Fair value is becoming a more widely used measurement in financial statements lately as they provide more timely information, despite not always being as verifiable as historical cost measures.
What is found within ASC 820 / SFAS 157?
First, this standard defines what fair value is as well as establishes the framework for measuring it.  It discusses in which circumstances it is appropriate to use fair value measurements and in which it is not, as well as ranks the quality of the measurement based on the inputs used.  These are split into three levels (level one, two, and three respectively) with level one being the best and three the worst.  Certain disclosures in the financial statements must accompany these measurements in the footnotes to the statements as well so that users may understand which ones are being used.
Overall, the goal of ASC 820 is to increase transparency in fair value measurements for the users of financial statements as well as the comparability.  Using fair value over historical cost increases the relevance of financial statements as well.
Key Terms:
o FASB
o Accounting Period
Update: ASU 2011-04 modified this standard.
Accounting made easy, for FREE!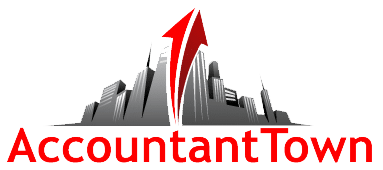 Access the contact form and send us your feedback, questions, etc. We are always welcome to help someone out. You can also contact us if you wish to submit your writing, cartoons, jokes, etc. and we will consider posting them to share with the world! The Facebook and LinkedIn groups are also good areas to find people interested in accounting like yourself, don't hesitate to join as everyone of all levels are welcome to become part of the community.
Are You Ready to Take Your Accounting Skills to the Next Level on the Information Highway?