FASB ASC 926 – Entertainment – Films
The Financial Accounting Standards Board (FASB) released Accounting Standards Codification 926 (ASC 926) to address topics related to the film entertainment industry. As modern films today can cost and return revenues in the millions of dollars, each one needs to be accounted for with care.
Further, as there are a multitude of ways films are distributed today, different rules may apply as to when revenue may be recognized for each.
Film production and distribution is unique in the sense that certain costs to market and produce films have special amortization requirements. Because of the large risks associated with the industry, there are many provisions associated with the accounting as well. It should be noted that this amortization of the specific assets are also presented on the cash flow statement according to specific rules. These methodologies change based on the substance of the rights, and how they are distributed.
Revenue Recognition under FASB ASC 926
In order for a company to recognize revenue for film, it must meet all of the requirements of a strict list, as shown below:
Persuasive evidence exists that the sale or licensing agreement has been made with the customer

The film is complete and delivered according to the agreement, or ready to be delivered on demand

The license period has began, and the customer may use the film, distribute, etc.

Arrangement fee is fixed or determinable

Collection of the fee associated with the arrangement is reasonably assured
Costs Associated with Film in ASC 926
It should also be noted that the standard details what the various types of costs associated with the film activities are, as noted below:
Film Costs – Generally the costs associated with filming the motion picture, including the actual film, salaries of the cast, directors, sets, production overhead, etc.
Participation Costs – Contingent compensation paid to writers, actors, etc. Traditionally thought of as royalties.
Exploitation Costs – Costs directly associated with the distribution of the film.
Manufacturing Costs – Costs associated with reproducing the film for theaters, home DVDs, etc.
Accounting made easy, for FREE!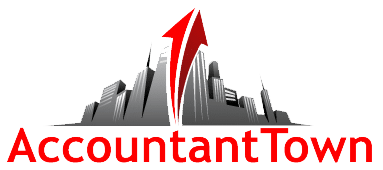 Access the contact form and send us your feedback, questions, etc. We are always welcome to help someone out. You can also contact us if you wish to submit your writing, cartoons, jokes, etc. and we will consider posting them to share with the world! The Facebook and LinkedIn groups are also good areas to find people interested in accounting like yourself, don't hesitate to join as everyone of all levels are welcome to become part of the community.
Are You Ready to Take Your Accounting Skills to the Next Level on the Information Highway?