FASB ASC 965 – Plan Accounting – Health and Welfare Benefit Plans
The Financial Accounting Standards Board (FASB) released Accounting Standards Codification 965 (ASC 965) to address plan accounting for health and welfare benefit plans.Often employees belong to these as a result of working for a company and receive this as an employment benefit.
The plan will pay out medical costs of the participants with its assets. Some of the more important areas of accounting for these include tracking the net assets of the plan available for the beneficiaries, the investments which the plan has, and the liabilities the plan has to its beneficiaries for things such as medical care.
Two Types of Health and Welfare Plans
Defined Benefit H&W Plans

Defined Contribution H&W Plans
These function in much the same way as defined benefit and contribution pension plans, in the sense that participants receive benefits either according to what they put in or according to a promise made by the plan sponsor.  Much of the codes from ASC 960 related to these retirement plans apply to the health and welfare plans, with a few key exceptions.
Additional Disclosure under ASC 965-205-50
Based on there being only small exceptions to the guidance covering pension plans, the additional disclosures required for the Health and Welfare benefit plans are as such:
Weighted average assumed discount rate used to measure the post employment benefits

Investments which represent 5% or greater of the plan net assets available for benefits

How much of the plan's estimated benefit costs are to be funded by the contributions of retirees
This standard also requires that if a regular employee retirement benefit plan includes provision for the health and welfare costs of its participants, it should make disclosures with respect to the 401(h) aspect of that plan in its financial statements, in order to comply with the requirements of separate reporting for those aspect of the plan.
Accounting made easy, for FREE!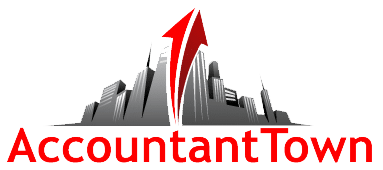 Access the contact form and send us your feedback, questions, etc. We are always welcome to help someone out. You can also contact us if you wish to submit your writing, cartoons, jokes, etc. and we will consider posting them to share with the world! The Facebook and LinkedIn groups are also good areas to find people interested in accounting like yourself, don't hesitate to join as everyone of all levels are welcome to become part of the community.
Are You Ready to Take Your Accounting Skills to the Next Level on the Information Highway?