FASB ASC 430 – Deferred Revenue
The Financial Accounting Standards Board (FASB) released the 400 section of the Accounting Standards Codification for the purpose of discussing the broad topic of Liabilities.
Accounting Standards Codification 430 (ASC 430) was released to address the more specific topic of when to defer revenue rather than recognize it immediately.
We have included information to explain what deferred revenue is, also referred to as unearned income.
Ultimately, until revenue is earned, it must be recorded (deferred) as a liability on the balance sheet. This balance in the liability account therefore represents the sum of the revenue which has been prepaid or has been committed to be paid and is billed to the customer.  As this revenue is earned and the company begins to have the claim against it, the liability is then decreased appropriately which in turn is part of the revenue recognition process, marking it as having been earned.
Can Deferred Revenue be recorded when no cash is received?
Conceptually, when people learn about deferred revenue as it is defined under ASC 430, they are given simple illustrations such as a magazine subscription that is paid in advance.  However, it is important to note that while deferred revenue can be recorded at the point that cash is received in advance of services, it may also be recognized in the circumstance that a customer is pre-billed for services that are yet to be performed. The offsetting accounting entry to record this as deferred revenue as a debit Accounts Receivable.
Accounting made easy, for FREE!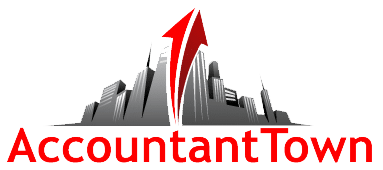 Access the contact form and send us your feedback, questions, etc. We are always welcome to help someone out. You can also contact us if you wish to submit your writing, cartoons, jokes, etc. and we will consider posting them to share with the world! The Facebook and LinkedIn groups are also good areas to find people interested in accounting like yourself, don't hesitate to join as everyone of all levels are welcome to become part of the community.
Are You Ready to Take Your Accounting Skills to the Next Level on the Information Highway?