Financial Planner Careers Guide
With different career paths evolving every day people are confused about which career path they have to choose.
Children nowadays are fixed and focused on the career path they have to take up in a very young age. The age we live in, careers are as important as family for many people. Since careers are such an important part of our life it is expected that people plan early. Here we will discuss pursuing a career in financial planning and analysis. This career path is one that an accountant may pursue. Jobs that this will yield are well paying and also recognized as respectable by society. In this article we'll be discussing about the education requirements and the prerequisite knowledge required by candidate in this field and also job opportunities that financial planning and analysis will get you.
Education requirement for a career in financial planning and analysis
Financial planning and analysis is the field concerned with accountancy. Every branch of accounting requires the candidates to have a minimum of a bachelor's degree in finance or accounting or a related field. It is also beneficial if they have a master's degree in the above-mentioned fields. Many employers also ask that the candidate be certified as a Certified Public Accountant (CPA). They should also have a high level of proficiency and awareness with computer usage and Microsoft Excel. Since all accounting of
applications are done on the computers nowadays it is necessary that the candidate have good computer skills and knowledge. It is also required that the accountant has time management skills and also the ability to work as a team or as an individual. It is also beneficial to have some knowledge regarding the field of technology, law or computers and business Administration.
Duties in response pretties of financial planning and analysis accountant
An accountant in the field of financial planning and analysis is required to conduct research in the areas of financial performance and expense performance. They also have to evaluate working capital and investments. They are required to use computers and software to compile data into graphs and charts which would allow them easier portrayal of information to their clients. Good communication skills are required here because the accountant would have two relate his plan to the client effectively. They are
also required to effectively come up with a budget for the company and also plan and analyze the Finance and expenses of the company. They are also considered as advisory capacity regarding the finances of the company.
Employment opportunities for a financial planning and analysis accountant
More than 60 to 70% of all financial advisers work for finance and insurance companies. They also may work for investment firms for large investment advisory firms in urban areas. Many multinational companies may also recruit. Financial planning and analysis accountants are advisers to look after the financials of the company. Generally advisers are paid solid annual salaries in comparison to other professions.
Accounting made easy, for FREE!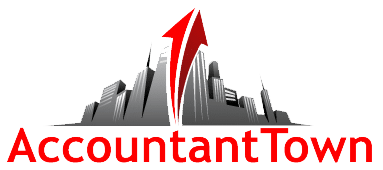 Access the contact form and send us your feedback, questions, etc. We are always welcome to help someone out. You can also contact us if you wish to submit your writing, cartoons, jokes, etc. and we will consider posting them to share with the world! The Facebook and LinkedIn groups are also good areas to find people interested in accounting like yourself, don't hesitate to join as everyone of all levels are welcome to become part of the community.
Are You Ready to Take Your Accounting Skills to the Next Level on the Information Highway?