What is Busy Season in Accounting?
Accounting Busy Season is one of the most talked about times of the year in the profession – sometimes with dread, others with passion.  But what is busy season?  What does it mean for you?  How do you prepare as an accountant?
Public, Private, Audit and Tax Accountants
No matter what type of accountant you are, you will likely have a busy season.  The intensity and timing of it varies based on the following factors:
Client Demands – largely driven by deadlines and the number of clients you are servicing
Firm/Company Demands – certain firms require more time or energy of their employees
The Economy – usually when times are bad, the deadlines and pressure to cut fees is higher
Client Size – often times the larger, public clients don't have as tight of deadlines and have more resources including staff available to perform the work
When is busy season?
Regardless of what field of accounting you are in, busy season usually falls in the first quarter of the year.  The reason for this is that most companies traditionally have a December 31st year end.  Once the books are closed at year end, the auditors and tax accountants come in to start working.  Corporate accountants usually have a shorter period after year end, during which they perform this work – yet they also usually put longer hours in on a weekly basis during the month end close.  Outside of the year end time period, auditors usually pick up more hours at work near the end of each quarter.
How many hours during busy season?
The answer to this question varies widely, so if you are trying to get an idea of what you have in store, it is best to ask the team you will be working with.  I have never heard of someone working less than 55 billable hours per week during busy season.  One thing to consider as well is what type of activities are billable and which are not, and will vary by office.  Because of this, it is difficult to pin down how many hours you will be at work without simply asking your supervisors.  Don't forget to check out some other great ideas in our Busy Season Survival Guide!
Accounting made easy, for FREE!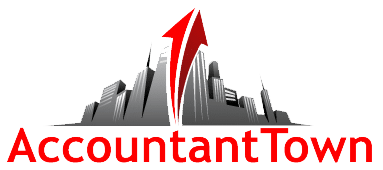 Access the contact form and send us your feedback, questions, etc. We are always welcome to help someone out. You can also contact us if you wish to submit your writing, cartoons, jokes, etc. and we will consider posting them to share with the world! The Facebook and LinkedIn groups are also good areas to find people interested in accounting like yourself, don't hesitate to join as everyone of all levels are welcome to become part of the community.
Are You Ready to Take Your Accounting Skills to the Next Level on the Information Highway?