Setting Post Busy Season Goals
How do you plan to maintain your motivation throughout the long hours and high stress levels? 
Often times setting some goals for after busy season can be great ideas to keep your mood up, which will be reflected in your performance.  Probably the best one would be a vacation!  Plan a really fun vacation for after busy season – every time you start to drag, look up fun things to do while you are there.  This should be made easier as during the depths of the season, you will likely be spending much less money on things such as recreation and food, if your firm provides you dinner when working late.
Now, follow these easy steps to ensure that you will get the most out of it:
Clear the time on your schedule – that may require some type of formal request to HR, or discussions with your boss.  Obviously it is rare to be able to take vacation during busy season, but make sure that you can at least reserve some time later down the path so you know when you will be able to take a break.

Pick a vacation spot, sporting event, concert, etc. that you really want to attend.  This can't just be something you do all the time, it needs to be special.

Design the day, or week, surrounding that.  If its a vacation, look into all the fun things that you can do there.  Concert?  Listen to the artist to get pumped.  Sporting event?  Keep up to date with your favorite stars.

Once you are there, DON'T WORK.  You may be tempted to answer emails on your blackberry or get started on the next weeks project – don't.  Make it clear to coworkers that this is your time to relax, and you will not be working until you are back.
Don't forget to check out some other great ideas in our Busy Season Survival Guide!
Accounting made easy, for FREE!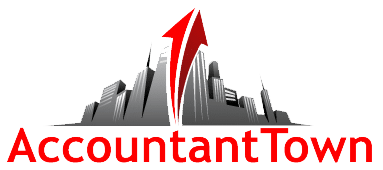 Access the contact form and send us your feedback, questions, etc. We are always welcome to help someone out. You can also contact us if you wish to submit your writing, cartoons, jokes, etc. and we will consider posting them to share with the world! The Facebook and LinkedIn groups are also good areas to find people interested in accounting like yourself, don't hesitate to join as everyone of all levels are welcome to become part of the community.
Are You Ready to Take Your Accounting Skills to the Next Level on the Information Highway?