Benefits of Travel in Accounting Jobs
When you look at taking that job in Accounting that stipulates a large amount of travel, don't let yourself automatically be turned off. 
There are several benefits to taking a job that includes a large amount of travel that you may not even realize.
Frequent Flier Miles
If you fly to and from your locations, make sure to enroll in frequent flier miles. Many employers will allow you to accumulate these miles and use them for your own personal enjoyment. This translates into free or discounted vacations throughout the year, depending on how often you travel with your workplace.
Vehicle Mileage
The government subsidizes certain workers that travel via automobile to work, beyond their normal commutes. This isn't free money, of course, it is meant to pay for your gas and cost of maintenance of your vehicle. Check with your firm or company to find out if you are eligible for this, because it could end up saving you several hundred or thousand dollars per year.
Hotel Rewards Points 
When you stay overnight out of town, make sure to sign up for the customer rewards programs. Hotels reward loyal customers that stay in their locations regularly, often in the form of free upgrades to more nicely equipped suites or even free stays at another time. Similar to the tip above about saving frequent flier miles, check with your employer as many of them allow the employee to keep these.
Per Diem Meals
You need to eat while you are away from home, and if you are there because of a work related purpose then you may be eligible to receive per diem money for meals. Employers have different ways of calculating how much you will receive, some give you a flat rate and others reimburse, and this is usually location specific as certain cities are more expensive than others. At the end of the day, it can be a nice benefit to be able to have a meal at a nice restaurant and not worry about paying for it out of your own pocket book.
Career Networking
Getting your name and reputation out there by meeting new people in your profession can be a very valuable tool in any career. If you have an Accounting job, then you have a great opportunity due to having access to a generous amount of opportunities that avail this. Think about it, the more people that know who you are, and that you are a high performing employee, the better opportunities you have if you choose to entertain their job offers. Consequently, the more that others know you are in demand, the more they will be willing to pay you to keep you around.
Conclusion
Travel opportunities for Accountants are not something that can be taken at face value, as they can present many benefits that are not readily advertised. However, the decision to take on a travel heavy career should not be made based on the assumption that it will be easy nor that the benefits so heavily outweigh the costs that you should do it no matter what. As always, everyone's situation is unique as is each job opportunity. With that disclaimer out of the way, make sure to take these great benefits into account the next time you are evaluating a career! Check out more great articles in the staff accountant's guide.
Accounting made easy, for FREE!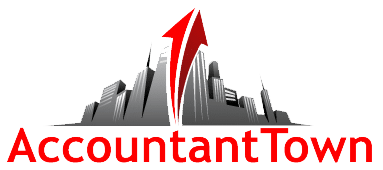 Access the contact form and send us your feedback, questions, etc. We are always welcome to help someone out. You can also contact us if you wish to submit your writing, cartoons, jokes, etc. and we will consider posting them to share with the world! The Facebook and LinkedIn groups are also good areas to find people interested in accounting like yourself, don't hesitate to join as everyone of all levels are welcome to become part of the community.
Are You Ready to Take Your Accounting Skills to the Next Level on the Information Highway?