Continuing Professional Education CPE for Accountants
What is Continuing Professional Education?
As you achieve the ranks of being a professional accountant, you will be required to maintain something called continuing education to retain your professional designation.  Often times accountants will stay up to date on these during the summer, when client work is low.  These usually take the form of online courses, occasionally instructor lead, followed by some sort of test at the end to ensure comprehension.  The idea is that these will not only keep you on top of certain areas you have studied to become an accountant, but they will also provide you a learning opportunity for recent updates and changes to accounting standards.  As the accounting regulatory landscape is ever changing, these are a necessity in order to keep ahead of the game.
Each course provides a certain number of educational hours for the student to be used for meeting professional requirements.  You obtain some type of certificate, whether online or printed, to prove passing the course and then register these credits with the regulatory body.
Where to find them?
Continuing education courses can be found in numerous locations, but some of the most common areas to find them are:
Through your firm/employer – if you work for a large organization then they will often provide these to staff so that they can control the direction in which you are headed to ensure it is in line with their goals and objectives

State licensing associations – if your professional designation is registered through a state organization, they often will provide lists of continuing education courses which you can take part in.

Online – There are several professional education companies that run these courses for profit.
No matter how you approach getting your credit hours of CPE, as a public accountant you will need to get a minimum number of them every year as well as a larger number cumulatively over the course of three years.  Documentation of these hours is required to be passed along to your regulatory board to meet said requirement.  Don't forget to check out more great articles in our Guide for Staff Accountants!
Accounting made easy, for FREE!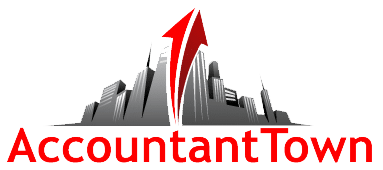 Access the contact form and send us your feedback, questions, etc. We are always welcome to help someone out. You can also contact us if you wish to submit your writing, cartoons, jokes, etc. and we will consider posting them to share with the world! The Facebook and LinkedIn groups are also good areas to find people interested in accounting like yourself, don't hesitate to join as everyone of all levels are welcome to become part of the community.
Are You Ready to Take Your Accounting Skills to the Next Level on the Information Highway?