Learn About the History of Taxes
Add 1 – 2 Sentence Intro Here
Throughout the history of civilization, taxes have been levied by governments to fund things such as civic projects, the wealth of rulers, and wars, to name a few. Taxes are so old that they can be traced back to Biblical times, as there are several references to them within the good book. These taxes were thought to be such a good idea that they kept them all the way up until present day!
We aim to provide a comprehensive tax history of the world, from the earliest times to present day in our publications. This documentary will explain each major development in tax history, and as you read it you will understand more fully the roots of our modern day taxation system.
General Tax History
Top Ten Historical Facts about Tax
Fun Facts about the History of Taxes
History on Types of Tax
History of Income Tax [world wide]
History of Income Tax in America
History of Income Tax in America – Constitutional Objections
History of European Value Added Tax
History of Income Tax in Europe
Tax History of America
American Tax History of the Boston Tea Party
History of Taxation in the United States of America 1600s – 1800s
History of Taxation in the United States of America 1800s – 1900s
Tax History of Britain
History of Taxes in England
History Taxes Ancient Britain Under Romans
History of Taxes under the Anglo Saxons
History of Taxes under Norman Conquest
History of Tax in Feudal England
History Tax The Danegeld
History Tax The Exchequer
History Tax on Knights Land
History Tax Royal Demesne
History of Taxation of Movables
History Tax – Scutaqe
History Tax Agriculture Lands
British Customs Tax Before 1334
History Taxes and the Hundred Years War
History Taxes – Customs Subsidies in the Post Hundred Years War
History Taxes – Benevolences of King Edward
History Tax – King Edward VI and Queens Mary and Elizabeth
History Tax – Ship Writs
Accounting made easy, for FREE!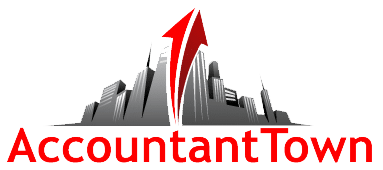 Access the contact form and send us your feedback, questions, etc. We are always welcome to help someone out. You can also contact us if you wish to submit your writing, cartoons, jokes, etc. and we will consider posting them to share with the world! The Facebook and LinkedIn groups are also good areas to find people interested in accounting like yourself, don't hesitate to join as everyone of all levels are welcome to become part of the community.
Are You Ready to Take Your Accounting Skills to the Next Level on the Information Highway?