Alwin & Theodore Ernst
Biography
Alwin & Theodore Ernst were the sons of a tailor in Cleveland, Ohio. After they finished their high school study, they tried to study in the evening classes at the business college. 
They did not have enough money to pay the tuition fees at that time so they worked very hard in the morning to earn for the night classes. In 1900, they went to work in the company called Audit Co. located in Cleveland.
Three years later, Alwin & Theodore Ernst formed the Ernst & Ernst bookkeeping service. They just spent around $500 to start the firm. In 1906, Theodore left this firm and Alwin was the one who continued to expand the whole business.
What they are famous for
As mentioned above, Alwin & Theodore Ernst were famous for launching the business Ernst & Ernst. After Theodore left, Alwin expanded the business aggressively. Previously, the firm was only a firm which provided the bookkeeping services. However, Alwin Ernst obtained the Certified Public Accountant certificate in 1910 and he could provide more services to clients since then.
In 1908, Alwin Ernst started his aggressive plan to set up branches. He set up the branch of his accounting business in Chicago and New York within 2 years. He passed away in 1948 and at that time Ernst grew to a business which had more than fifty offices in Canada as well as the US.
How they affected the world today
Alwin & Theodore Ernst taught us that business and success are built by courage. The Ernst accounting firm was famous at that time and it is also a very famous part of the accounting world. The Ernst & Young accounting firm is partly evolved from the Ernst firm. People normally could not imagine that $500 capital for establishment of an accounting firm could evolve into a firm which has operational revenue of billions of dollars.
The aggressive and ambitious expansion of the firm achieved by Alwin Ernst also showed to the public that the firm was willing to take challenges. In the past, aggressive business expansion plan would usually include a lot of difficulties. At that time, computer technology was not developed and it would be really difficult to manage a cross-country firm. But Ernst did it and it was a very successful case. Without that ambitious expansion, Ernst may failed in making the firm famous among the competitors and this was the very first step that the firm became an outstanding one. Therefore, the brothers were really influential in accounting world.
To conclude, Alwin & Theodore Ernst were the people who worked hard in their own world and they also enjoyed their work. They showed the world that nothing is impossible. As long as people are willing to try and work hard to try, they would be able to establish a good business prospect for themselves to enjoy and the next generation can also enjoy, just like the fact that Ernst & Young has helped thousands of people to get a job in accounting business nowadays. Back to see all the accountants that are considered famous. 
Accounting made easy, for FREE!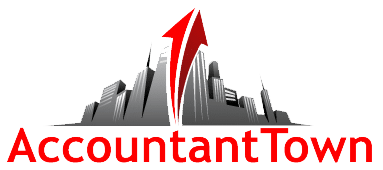 Access the contact form and send us your feedback, questions, etc. We are always welcome to help someone out. You can also contact us if you wish to submit your writing, cartoons, jokes, etc. and we will consider posting them to share with the world! The Facebook and LinkedIn groups are also good areas to find people interested in accounting like yourself, don't hesitate to join as everyone of all levels are welcome to become part of the community.
Are You Ready to Take Your Accounting Skills to the Next Level on the Information Highway?