The World's Famous Accountants
Learn about some of the most famous accountants in history
Pop-Culture Accountants
The name of all the accountant characters on the NBC TV show, "The Office" are: Kevin, Angela Kinsey, and Oscar Martinez
Will Ferrel played an accountant for the IRS in the movie Stranger than Fiction, as well as a forensic accountant in the movie The Other Guys
Steve Carrell played an accountant for the IRS in the movie Dinner for Schmucks
Ewan McGregor played an accountant in the movie Deception

Famous Accountants

Famous People that were previously Accountants
John D. Rockefeller was an accountant prior to starting Standard Oil and becoming one of the richest men alive at the time
John Grisham, the novelist was previously a lawyer and prior to that an accountant
J.P. Morgan, the famous owner of the investment banking firm started his career as an accountant
Walter Morgan, the father of the mutual fund industry, created the Wellington Fund which is the flagship fund of the Vanguard company
Arthur Blank, owner of the Atlanta Falcons and one of the co-founders of the Home Depot was an accountant
Bob Newhart, the comedian from The Bob Newhart Show
Kenny G. the saxophone player
Gibby Hanes, lead singer of he Butthole Sufers graduated Accounting Student of the Year and worked a year in the field before starting the band
1,400 FBI Agents are accountants, including Thomas Pickard, the #2 man in the organization
Could you be the next famous accountant, or know any other famous accountants that you would like to add to the list?  Contact us to contribute or check out more articles on the site!
Accounting made easy, for FREE!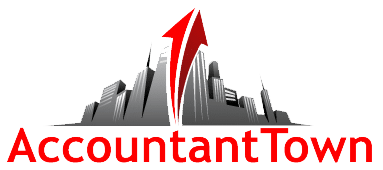 Access the contact form and send us your feedback, questions, etc. We are always welcome to help someone out. You can also contact us if you wish to submit your writing, cartoons, jokes, etc. and we will consider posting them to share with the world! The Facebook and LinkedIn groups are also good areas to find people interested in accounting like yourself, don't hesitate to join as everyone of all levels are welcome to become part of the community.
Are You Ready to Take Your Accounting Skills to the Next Level on the Information Highway?